Question: How do you eat a whole elephant?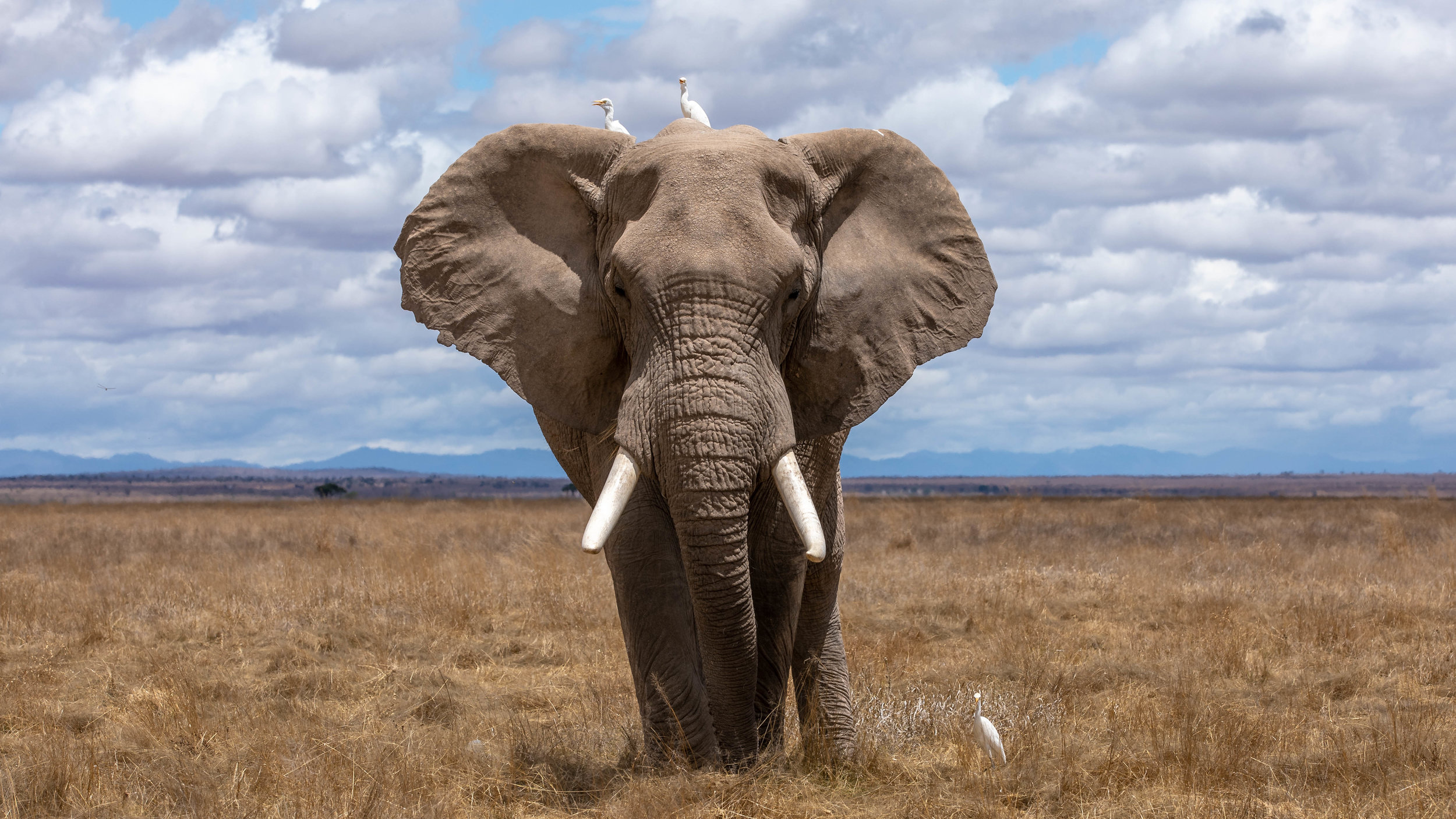 Obviously not my picture… saw a lot of stuff today but not one of these! Thanks to photographer Nan Anh @bepnamanh
Answer: One bite at a time!
I hadn't heard that in many years, but Bob reminded of it yesterday, and it has become my new mantra, at least for the next few months! One mile, one step, little by little. I thought about it several times today.
So this below is still part of the awesome Day 1.. didn't make press time! I hinted at this yesterday (wow, was that only yesterday?), but I didn't see until fairly late, so here it is, pretty self explanatory, and very appreciative of Leslie for taking on this story, and liking it! As mentioned, totally unexpected, but very welcome if it'll help the happy, which I'm sure it will!
Tried to insert video - had a little issue but here's the link…
https://www.kvue.com/article/features/austin-man-walking-from-zilker-park-to-central-park-in-hopes-of-inspiring-others-to-make-a-positive-change/269-f86bb806-16f4-4259-b7f2-56d0cda88cb9?fbclid=IwAR0UX3l1PHXQHhkv9C6oCDNqsat9oxx_miPLJc4OtjimLmrIuSmrji2sE7A
I'll figure this out eventually…
Day 2… finally got out of Austin, yay me… added another 17 or so, depending on the tracking device! Fitbit got the day off today - dummy forgot to take out of its charger!
I'm relying quite heavily on Maps app and Google Maps… when you ask for walking directions, they are usually very good. I walked through some really nice neighborhoods, minimal highways, very good route. You should try it out if you haven't already… set a destination, and walk to it!! :-) A while back I asked it for walking directions from Zilker to Central… it was like 26 pages of instructions!
And it continues to be brutally hot, just like yesterday but the big difference today was a very good sleep and plenty of food. Makes things look a whole lot better.
Wore pair 2 of shoes today, and it was like putting on a pair of slippers! So comfortable - this particular pair I bought on a business trip, have worn them way way too long, 2 marathons walked in them, but they were the best alternative, so I brought because I forgot to order new ones!
Made a big electronics mistake last night… didn't charge my wireless headphones and only had about 2 hours of power! Walked five hours without my music, which is a very important component of this walk! Love my music, most all kinds, and my Spotify subscription is the best 50 cents I spend a day! I've started a new playlist on Spotify, walktothepark, oddly enough… this will be the best of the best, of course in my opinion, and I've thrown a handful of walking songs in there. It'll grow daily, if I can only stay off the phone! I figure if I listen to music 5 hours a day, approx 18 songs an hour… have about 90 more days of this ridiculousness… that's upwards of 8,000+ songs… nice way to walk I would say.
Seems almost ironic that this walk started the hottest week of the year! Makes me wonder what other challenges the Universe has for me next, but all I can say is bring 'em on!
There was very little shade along the way today… amazing how a simple patch of dark sidewalk is all you want after 15 miles, and when you get there, it is awesome!! Never would have I imagined I would appreciate shade, simple shade from a tree, as much as I did today. but we tend to forget that is's the simpler things in life that matter, and we so often overlook or take for granted.
Walked quite close to a field where I definitely had one of my happy days! It reminded me of a beautiful afternoon a couple of Septembers ago, when I was invited up the Austin Polo Club to hit the ball around. Was the first time I had been on a polo pony holding a mallet in 17 years, and I realized how much I missed it! The first half of my life was pretty much dominated and driven by horses, and it was so nice to be atop one again! Was a little concerned about my knee, for I hadn't really cantered around much since it was replaced, but it was perfect! Wish I could say the same about my timing, but it got better after a few minutes and I just rode around the filed, hitting the ball, soaking in an absolutely perfect afternoon! And I so enjoyed the drive home with Isabela… we weren't in my old Dually, we were in a MommyVan… but it smelled like horses! When she fell asleep I just backtracked to all the cool places horses took me, the fantastic ones I've ridden, and all the friends I've made! Horsey people are good people.
A couple other highlights included a great smoothie at a little place about 4 miles from Hutto, TX, where I am tonight. I ordered the power everything smoothie. When asked for the size, I of course said large (1280 calories), and oh, and please add 2 scoops of peanut butter! Was so good, and it carried me the last 4 miles. Then, with about a mile to go, tired, dragging, a lady in the parking lot of Hutto High School about 50 yards away yelled out "good luck, you go this, I saw you", or something like that! We waved, and it was a great shot in the arm, provided a burst of energy and a mile of giggles!
Speaking of Hutto… was talking to Thomas and mentioned I was spending the night here. He said "I know Hutto, I've played golf there". I could sense him looking for driving directions to Hutto, and though I begged him not to tell me, he did - 26 minutes from downtown Austin, and here I was, about 14 hours later! Dinner at Chick-fil-A, which I consider one of the few healthy fast food offerings… Dinner salad and a chicken sandwich and fries and mac&cheese! I'm just giving my body what it is asking for.
And I leave you now with something I found on the Internet**. Remember not to believe everything you read on the Internet. Several people have asked me how I was going to do this, so hope curiosity is now satisfied. Peace.
** Full disclosure here… since I couldn't find on the Internet, necessity being the mother of invention, I created it! Stay tuned for more field guides… evening hotel room boredom!